Principal's Message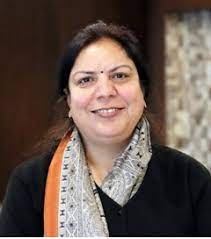 "EDUCATING THE MIND WITHOUT EDUCATING THE HEART IS NO EDUCATION AT ALL"
The task of moulding children and fostering an ethos of lifelong learning year by year in the scholastic and co-scholastic arena has been taken up by the Air Force School, Jammu. We believe that every child is special and has potential to amp up his/her avidity in the most appropriate environments.
As the rain from heaven blesses the land and turns it alive and fertile, so do the thoughts and ideas which work gently on human minds, They work wonders in those who are open, receptive and industrious. There can be no stone left unturned provided the energy in young minds is rightly channelized.
Education can bring about a radical change in the society and this is the ultimate aim of the AFS, Jammu to enable each student to think, imagine and create something of his own to realize his potential in the society. We, through the right kind of Education are committed to equip our students to face the realities of life and work to prove the Indian Air Force's Moto- "Nabhah Sprsam Diptam" (Touch the sky with glory).
In this regard, we strive to promote highest moral, social, intellectual and aesthetic values under the tutelage of expert and experienced facilitators. I must not forget to loud the efforts of the management and the parents in this ecclesiastical venture.
Principal
Ms.Shuchi Gupta